Meeting location
An interpreter guide will pick you up at your hotel of accommodation for your convenience so you do not have to worry about the meeting location!
Transportation
You will travel by taxi with the informative guide who will give you a rare cultural perspective about the Kagai.
Arriving at the Ochaya-tea house
The Ochaya is one that declines first time customers without referrals. The area is a well preserved district of Kyoto that has a unique charming character. It's like stepping into another world!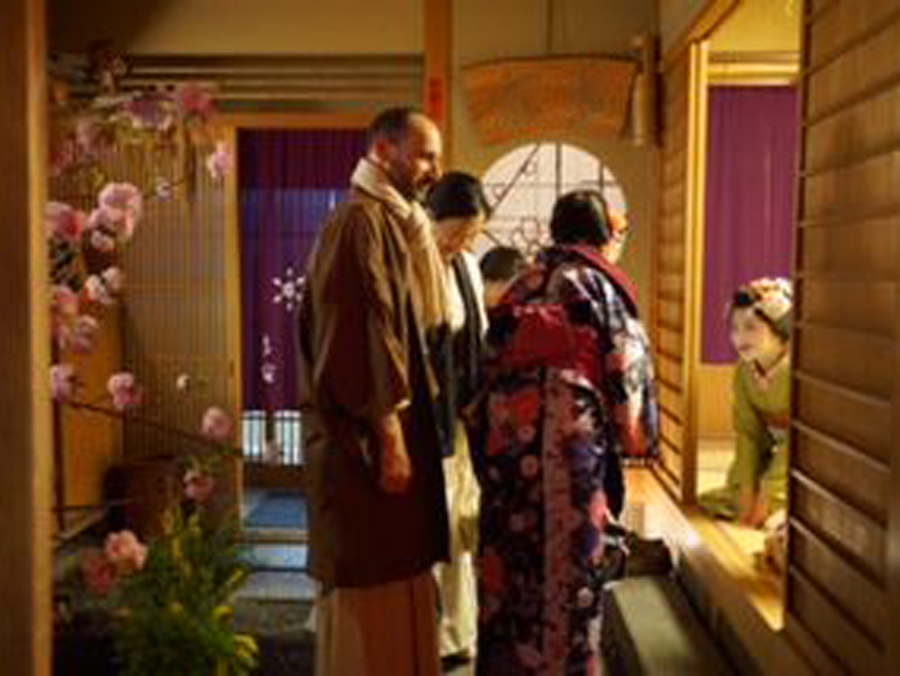 Entering the Ochaya.
You will have your own elegant room. You can have a relaxing time.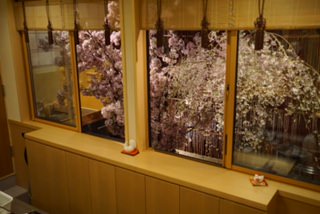 Maccha-powdered green tea
Maiko will appear! Cute Maiko will serve you Maccha-powdered green tea with Japanese dessert.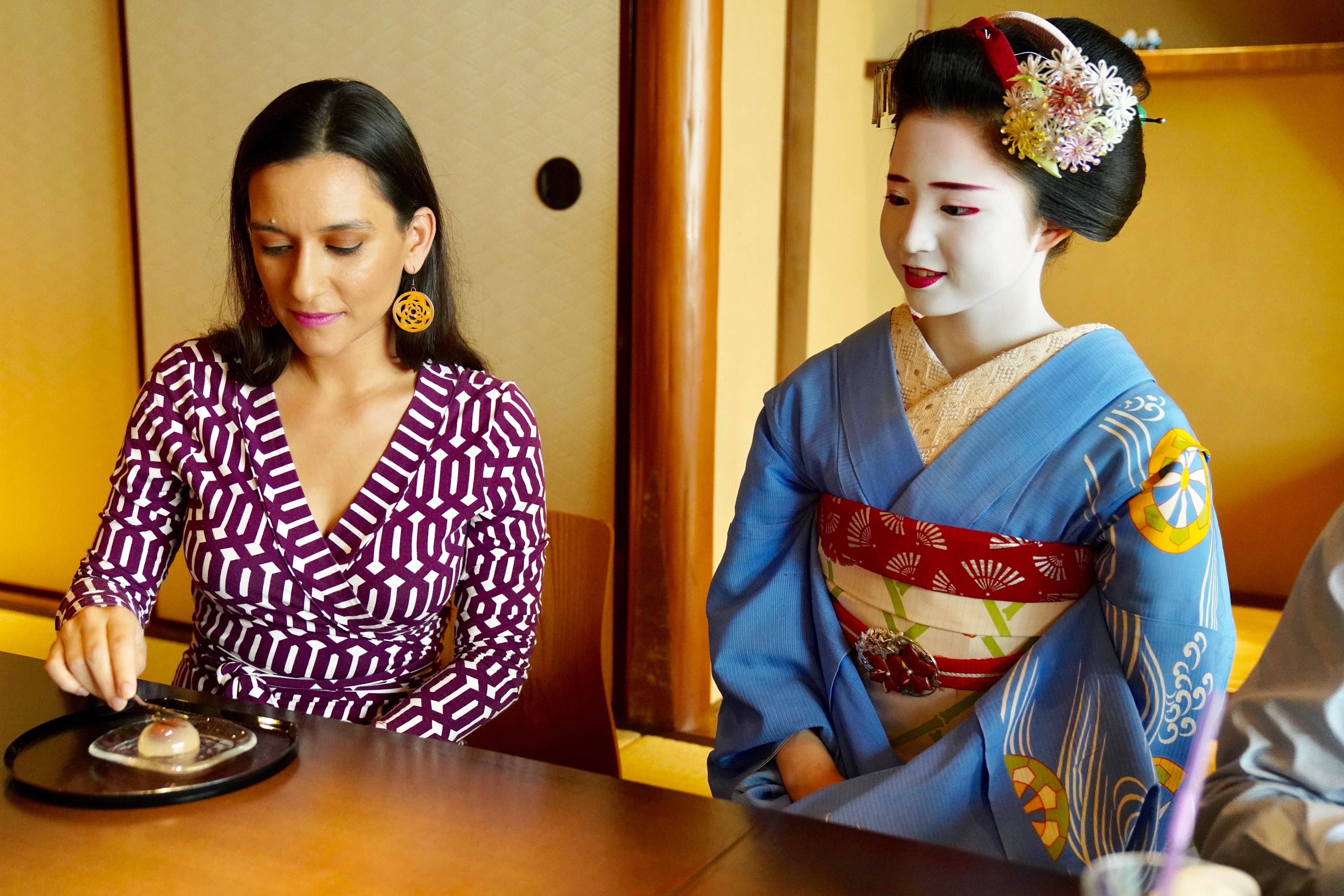 Socialize with the Maiko
You can talk directly to Maiko about anything from the Kagai to even personal things. Although their professionalism may come off as intimidating, they are actually quite friendly and will instantly make you a big fan of them!
Mai (Japanese traditional dance)
You are in the lively area. But here is another world. Watching the Mai-Japanese traditional dance will bring you a strong sense of calm. You may forget about taking pictures while entranced by the performance, but do not miss the chance.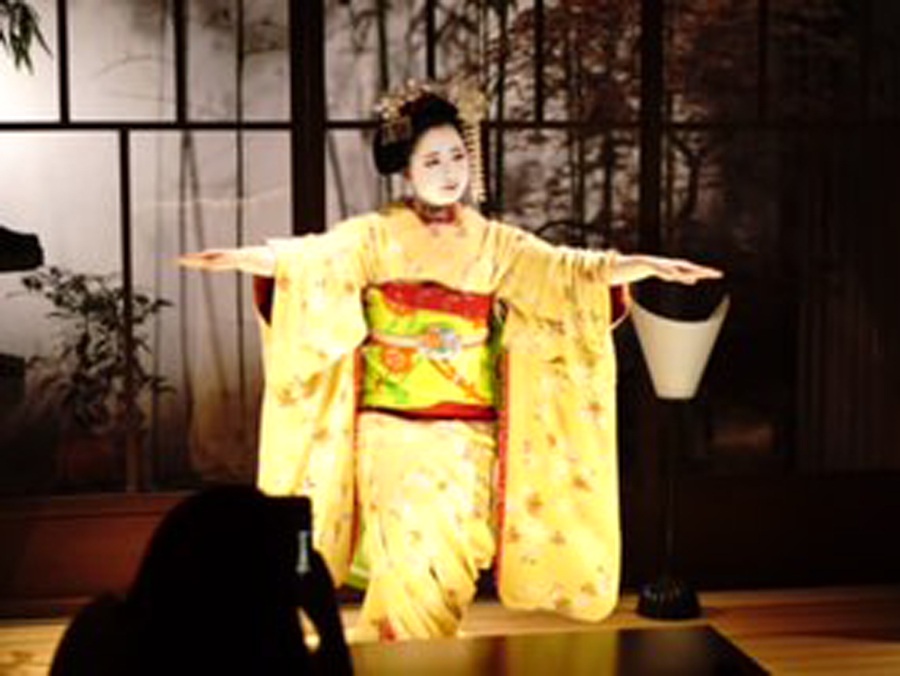 Heading back to your hotel
Say goodbye to Maiko at an Ochaya and return to your hotel with the interpreter guide. An exciting hour has passed in the blink of an eye! For all you know, the experience may make you want to enjoy a real Ochaya banquet in an evening course A or B.