You can enjoy 2 hours at a stylish bar between 9 p.m.-11p.m., in the company of your exclusive Maiko or Geiko (for 90 minutes) while talking and taking photos with her.
We offer pick up and drop off service from and to your accommodation in Kyoto City.
Overseas guests will be accompanied by a translator or a licensed guide.
All you can drink included (Meals excluded)
Approximate estimate (tax excluded. Atual price depends on the date and the detailed content.)
120,000 yen - the total price of 1 or 2 guests
150,000 yen - the total price of 3 guests
180,000 yen - the total price of 4 guests
210,000 yen - the total price for of 5 guests
Meeting location
An interpreter guide will pick you up at your hotel of accommodation for your convenience so you do not have to worry about the meeting location!
Transportation
You will travel by taxi with the informative guide who will give you a rare cultural perspective about the Kagai.
Arriving at a bar
Please have a relaxing time at a cozy bar.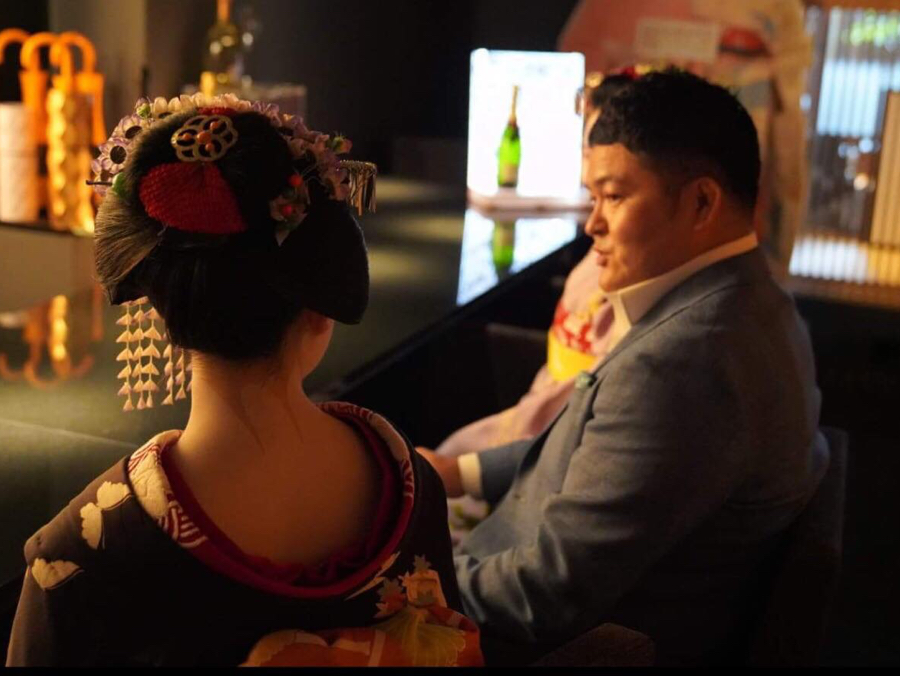 Toast with your drinks
Enjoy the open bar (all-you-can-drink)!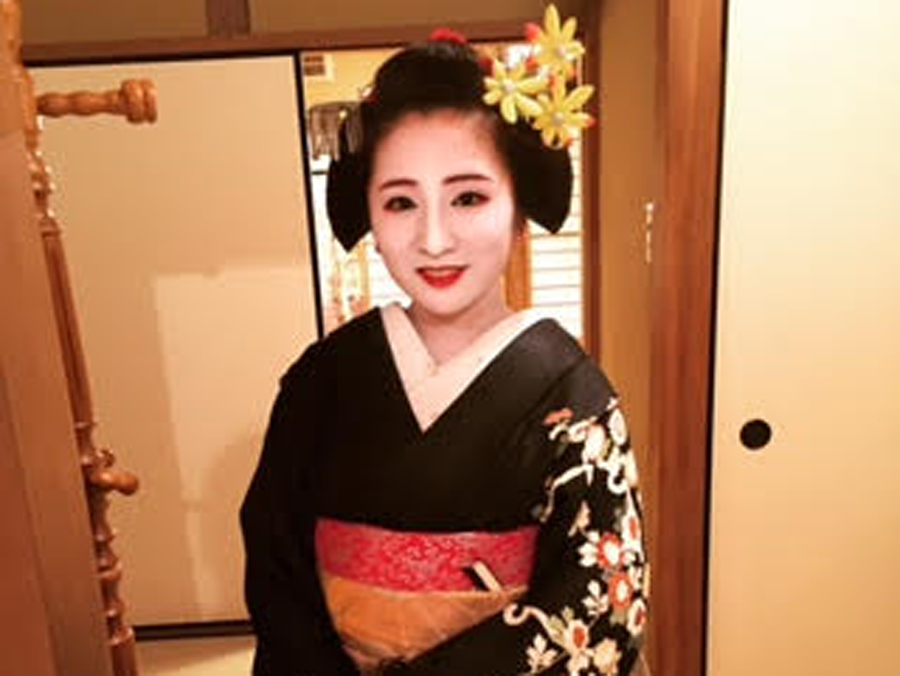 Socialize with the Maiko
You can talk directly to Maiko about anything from the Kagai to even personal things. Although their professionalism may come off as intimidating, they are actually quite friendly and will instantly make you a big fan of them!
Heading back to your hotel
Say goodbye to Maiko at an Ochaya and return to your hotel with the interpreter guide. An exciting hour has passed in the blink of an eye! For all you know, the experience may make you want to enjoy a real Ochaya banquet in an evening course A or B.